Come to Life! Amazon #1 Best Seller
The number of children with autism is growing, and they are growing up. Most families, many educators and others involved in the process often feel unprepared to help youth with the transition to adulthood.
Our new book, Come to Life! Your Guide to Self-Discovery by Emily Iland and Tom Iland, is part of the solution! It's now an amazon best-seller just weeks after publication!
Come to Life! has two voices and two audiences: self-advocates and parents/professionals. Tom guides self-advocates through the process of self-discovery so they can be in the driver's seat to their future. Emily guides the adult allies who are helping a young person with ASD navigate the transition to adult life.
$44.95
¡Ven a la vida! libro galardonado
El número de niños con autismo está creciendo y ellos están creciendo. La mayoría de las familias, muchos educadores y otras personas involucradas a menudo no se sienten preparados para ayudar a los jóvenes con la transición a la edad adulta. Nuestro nuevo libro ¡Ven a la vida! Tu guía para el autodescubrimiento puede ser una parte de la solución.
¡Ven a la Vida! tiene dos voces y dos audiencias: auto-defensores y padres/profesionales. Tom guía a otros jóvenes con autismo u otra discapacidad por el proceso de auto-descubrimiento para que puedan dirigir su vida en la dirección que quieren ir. Emily guía a los adultos aliados que están ayudando a un joven a navegar la transición a la vida adulta.
Esperamos que querrá comprar el libro aquí pero queremos decir que ¡Ven a la Vida! también está disponible como un libro electrónico (ebook) en amazon.com
$44.95
Know Yourself
is the first step of self-discovery. It means understanding your own strengths and challenges.
Love Yourself
means recognizing your value as a unique human being and accepting your strengths and challenges.
Be Yourself
means being brave enough to adapt and grow to become the best version of yourself.
Come to Life is for you!
Helping youth and their allies shape the future. This book is a prequel to comprehensive transition services, preparing youth to be true partners in future planning.
Come to Life is written by a young man with autism for teens and adults with autism, ADHD, learning disabilities and similar needs. This book is for you if you're looking for information and inspiration about your life after high school. Come to Life offers you:
Encouragement and inspiration to help you: Know Yourself. Love Yourself. Be Yourself.
Full-color activities to help you discover important truths, including what you like, want and need in life!
Come to Life is written by a parent/ professional for parents, caregivers, educators, service providers and other professionals. If you're helping youth in transition to adulthood, or adults who need more guidance, Come to Life is for you! Come to Life offers you:
A step-by-step guide to help young adults be self-aware, build confidence, and understand their needs
Activities to help them find their voices and give meaningful input to their transition or future plans
Come to Life wins 11 Awards!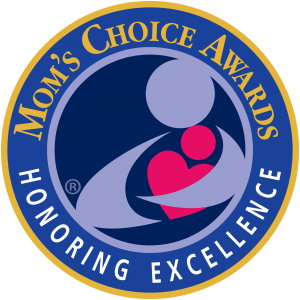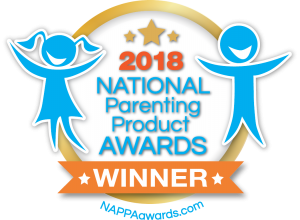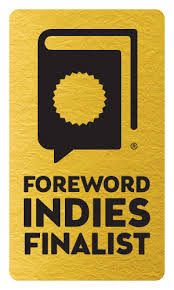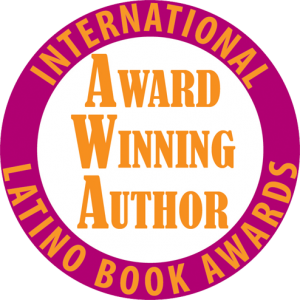 Foreward Book Awards Finalist
National Parenting Products Award:
Come to Life!
¡Ven a la Vida!
Mom's Choice Gold Award for Excellence:
Come to Life!
¡Ven a la Vida! (book and ebook)
International Latino Book Awards
Ven a la Vida wins in 5 categories
Most Inspirational Young Adult Book
Nonfiction Best Self-help Book – Spanish
Best Young Adult eBook
Best eBook – Nonfiction
Best Chapter/Young Adult Book Translation – English to Spanish
What Readers Are Saying
Don't just take it from us, let our readers do the talking!
Come to Life is an incredibly engaging, optimistic and forward-looking work, based on the wisdom of Tom Iland, a respected and wise autistic self-advocate, and Emily Iland, his mother and a seasoned professional in the field of autism. Infused with Tom's personal life experiences, it provides a vast array of self-discovery activities and resources designed to increase each child or adult's self-awareness, confidence, self-acceptance and understanding of one's autism as an essential foundation of one's identity. It is a cutting-edge work that is designed to help an individual explore the gifts autism may bring, as well as effective strategies to address its inherent challenges. I highly recommend this book for parents, professionals, and most of all, for autistic people.
This book is a wonderful look inside a young adult on the autism spectrum, literally 'starting a life'. Tom turns his hopes, dreams, and experiences into a set of useful tools to help other young people. His insights are dead on, and will give readers new opportunities to 'help themselves.'
Tom got the entire audience to participate in answering deep questions about themselves. Many participants reached an emotional level they had not reached before.
Come to Life is a guidebook that will benefit any young adult, whether on the autism spectrum or not. This book is a must for any parent who feels as if they are 'falling off a cliff' as their child ages out of the public school system.  Every educator and related service professional needs to read Come to Life and share it with parents, teens, and adults who can benefit from it. Thank you Tom and Emily for writing this most necessary, immediately usable guide for young adults who are transitioning into the "real world."
Come to Life is a powerful gift from Tom and Emily Iland to the autism/disability community!  I started doing the exercises with my 14-year-old son and was so grateful to finally have an appropriate road map to talk about the future with him.  I love Tom's mantra Know Yourself, Love Yourself, Be Yourself!  For any parent that has been overwhelmed thinking about how to get their kids excited about being an adult, this is the book you've been waiting for!  Within minutes my son and I were actually talking about what is important to him and what that might mean in his decision-making process.  Kudos to the Ilands for writing the book we all so desperately need!
Come to Life offers innovative tools that can help self-advocates become who they want to be. The strategies provided by Tom and Emily are first-hand, not only from their own journey with autism but also from the extensive work they have done in the field. Parents, guardians, educators, job coaches and service providers can do the activities in Come to Life with young adults to support their transition goals and help them pursue independent lives.
As a special education teacher working with young adults on the spectrum, Come to Life has everything I need to help my students learn to self-advocate and push themselves to reach their life goals. Come to Life reminds me to keep an open mind about the potential of all my students and the great possibilities life may hold for them.
Frequently Asked Questions
Is this book just for people on the autism spectrum?
NO! Come to Life can help anyone with the process of self-discovery, disability or not. If you, your child or your student could benefit from opportunities to explore, experience and evolve, Come to Life offers activities and resources to help.
Is this book only for teenagers?
Teens are the primary audience, especially if they are still in school and have a special education plan. Come to Life is also ideal for young adults in community-based transition or independent living skills programs. We hope that adults of any age who never had the chance to discover what they like, need and want will find Come to Life an informative and useful resource!
Is Come to Life only for "high-functioning" people?
NO! It is very important that everyone has the chance to learn about themselves, have meaningful choices in life, and make their voices heard, even if this is done in a non-traditional way. We support the Communication Bill of Rights from the National Joint Committee for the Communication Needs of Persons with Severe Disabilities. We encourage parents and teachers to adapt or modify the information and activities to allow for the maximum participation and benefit of diverse learners.
Don't Wait, Get Your Copy Today!
Help young adults become self-aware and build confidence.
In English
En Español