Dogs have earned the title "man's best friend" for many good reasons. Canines are great companions.  They can boost our spirits or soothe our stress. They protect us and make us feel secure. Whether they are official therapy dogs or not, dogs can also be a great help to people like me who have Autism Spectrum Disorder (ASD).
I have always loved animals. I got my first dog a few years ago and it has been a wonderful experience. Bridget is a cute little Dachshund, and I connected with her immediately. I learned to take care of her and be dependable. In return she's a faithful friend to me. Japanese animal behaviorist Takefumi Kikusui and his colleagues discovered that people love their pet dogs like children, and the feeling is mutual. Now that we're a team I am amazed by how much my little dog means to me.
I have spent many years learning to get along with others. I've noticed that Bridget has excellent social skills! In fact, research by Wobber and Hare (2009) shows that dogs can communicate, cooperate and follow social cues. Bridget has taught me a lot about how to be a friend. Here are 7 friendship lessons we can all learn from our dogs and apply to our relationships with humans: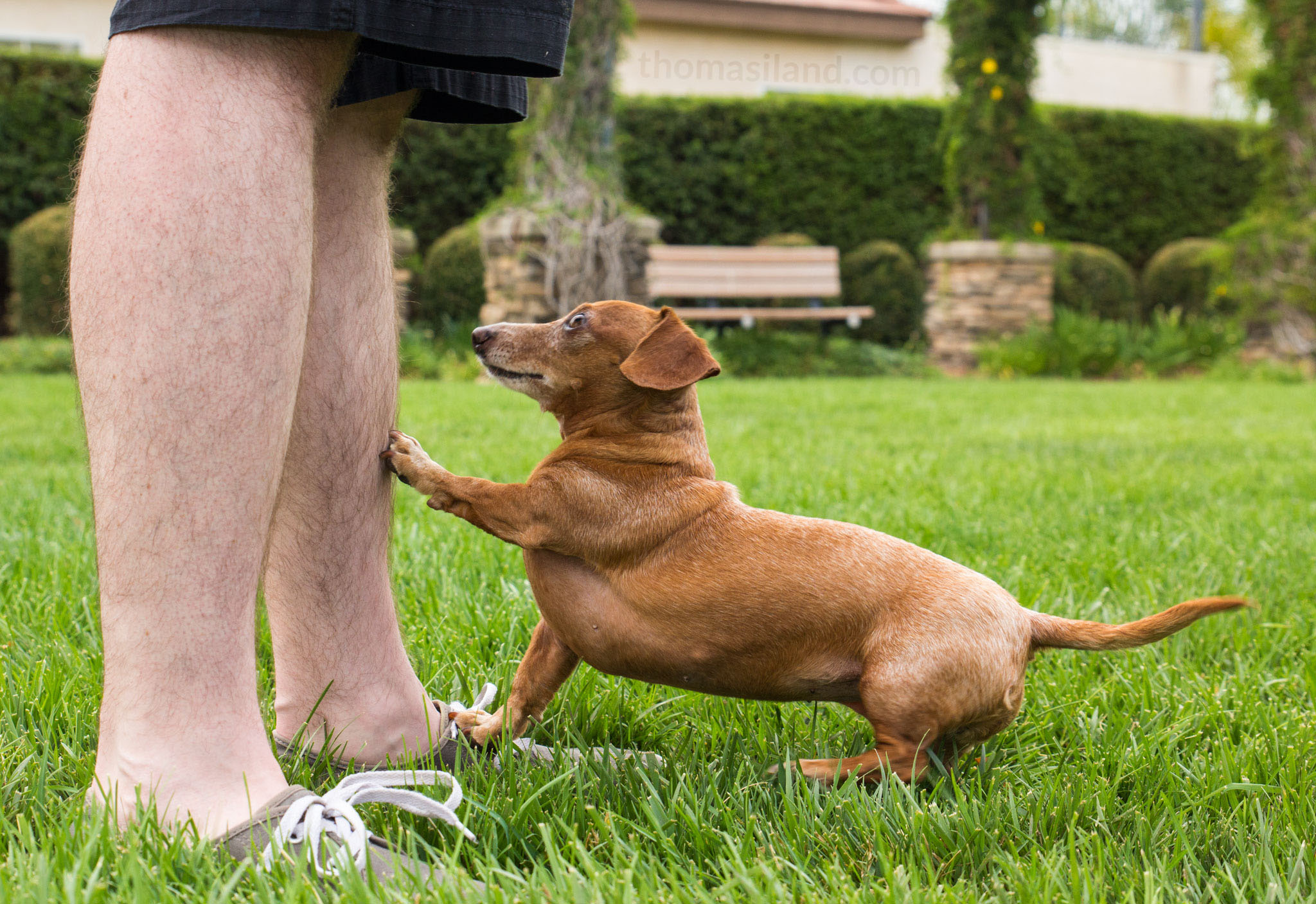 I have learned a lot from Bridget and benefit greatly from having her in my life. This little doxie has definitely earned the title of this man's best friend! Dogs can teach us so much about animals and people.
Enjoy and learn from the animals in your life every day you can, because our furry friends won't always be with us. What friendship skills has your dog taught you? Please share your comments, I would love to hear from you.
Thanks to Kyle Duffy for these great pictures
and Emily Iland for assistance with this article.
And Bridget, of course!
I'm happy to share insights about my life with Autism Spectrum Disorder in my professional presentations and trainings. Learn more at www.ThomasIland.com and like Thomas Iland on my social channels for more messages and inspiration. I would love to hear from you!
Nagasawa, M., Mitsui, S., En, S., Ohtani, N., Ohta, M., et al. (2015). Oxytocin-gaze positive loop and the coevolution of human-dog bonds. Science, 348(6232), 333-336.
Ratcliffe et al. Orienting asymmetries in dogs' responses to different communicatory components of human speech. Current Biology, November 2014
Wobber, V., & Hare, B. (2009). Testing the social dog hypothesis: Are dogs also more skilled than chimpanzees in non-communicative social tasks? Behavioural Processes, 81(3), 423-428.
I would love to hear your thoughts, please comment below
comments