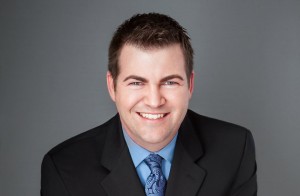 I was diagnosed with autism at age 13, and have worked hard to achieve many of my goals: full-time employment, driving, living in my  own apartment and having a girlfriend.
I'm a graduate of California State University Northridge and a Certified Public Accountant. I'm currently co-authoring a book, sharing practical suggestions based on experience to help parents, educators and other self-advocates navigate transition and adulthood. I enjoy public speaking and offer unique insights with heart and humor in my engaging presentations.
As a young man with autism, I have extensive, first-hand experience in looking for and obtaining employment, creating and maintaining relationships, practicing and educating about safety with law enforcement, and advice about the benefits of making someone's autism known to them as opposed to being kept a secret.
I have work experience with: Calavo Growers, Tetra Tech, Roger CPA Review, Universal Music Group, Princess Cruises, Harbor Freight Tools, Deloitte, The Walt Disney Company, Green & Green CPAs, Blockbuster Video, Regal Entertainment Group, and Hollywood Video.
I have presented numerous workshops and trainings for: The Autism Society of Los Angeles, The Council of Exceptional Children, Future Horizons, The HELP Group, Autism Conferences of America, The University of Redlands and more.
I am on the Board of Directors for a number of not-for-profit organizations including Santa Clarita Valley Safe Rides, Junior Chamber International Santa Clarita, and The Art of Autism.  I am also an area director for District 52 of Toastmasters International.
Contact me to arrange a consultation or presentation for your organization or group. Watch for my new book on Transition and College.